To Do Nearby
Grand Canyon University and GCU Arena are nestled within the vibrant community of Phoenix. Commonly referred to as the "Valley of the Sun," Phoenix is known for its sunny weather, picturesque views, relaxing resorts and exciting attractions. While you're here, you can make the most of your stay by exploring the following beloved attractions and activities.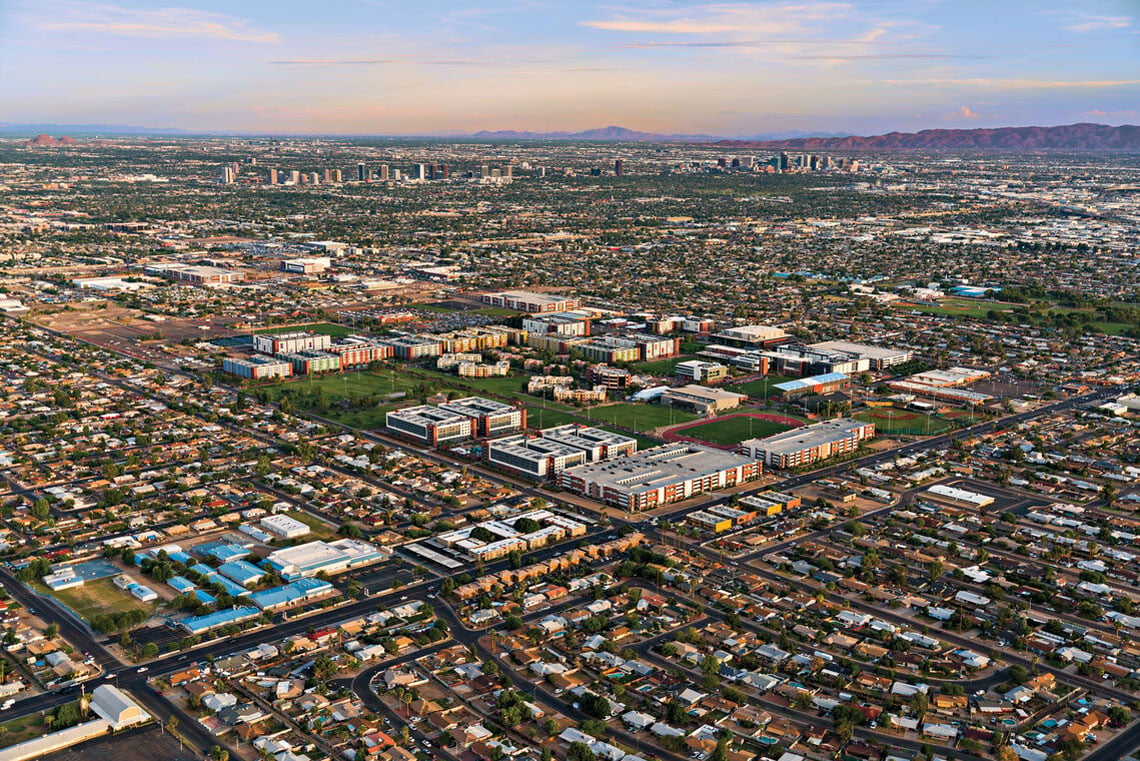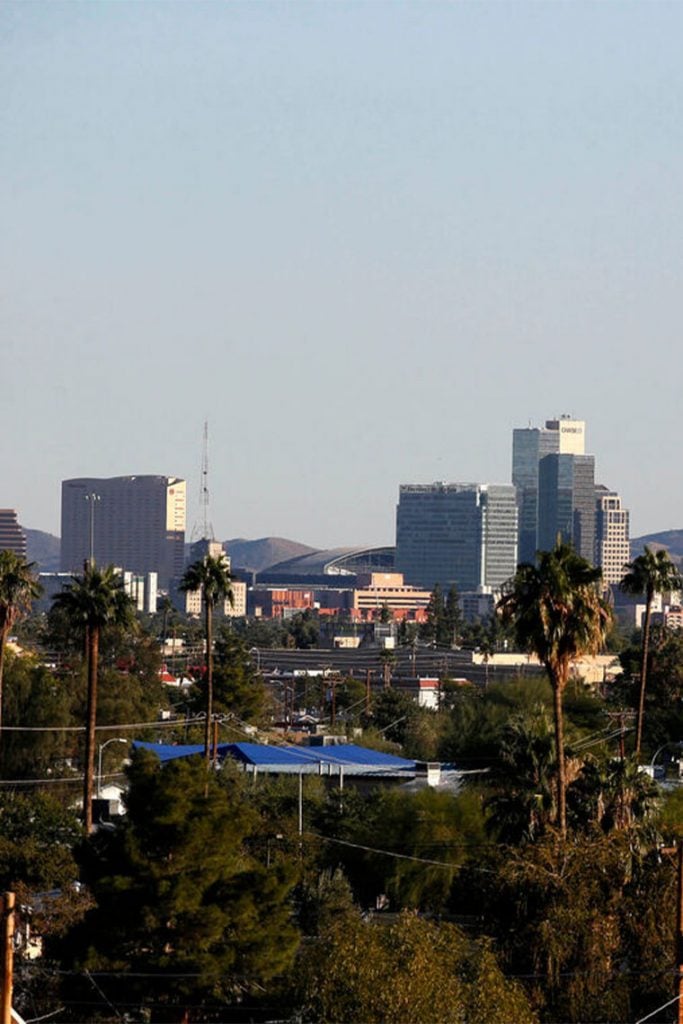 Things to Do in Phoenix
Phoenix is a vibrant vacation town with no shortage of activities to do and sights to see. In addition to collegiate athletics at GCU Arena, you might wish to attend games featuring the Arizona Cardinals, Arizona Diamondbacks, Arizona Rattlers, Arizona Coyotes, Phoenix Mercury and Phoenix Suns.
The spectacular views in and around greater Phoenix provide the perfect setting for outdoor recreation. Many of our students and visitors enjoy hiking the trails at Camelback Mountain and Piestewa Peak. There are plenty of mountain biking trails, along with guided tours of the desert terrain.
Visit the area's premier attractions, such as the Desert Botanical Garden, which boasts 55 acres with thousands of species of cacti and other plants. Or visit the Phoenix Zoo, which is situated on 125 acres within Papago Park.
In addition to these attractions, you can find world-class shopping, dining and entertainment at these locations:
Westgate Entertainment District
Biltmore Area
Downtown Phoenix
Downtown Scottsdale
Desert Ridge Marketplace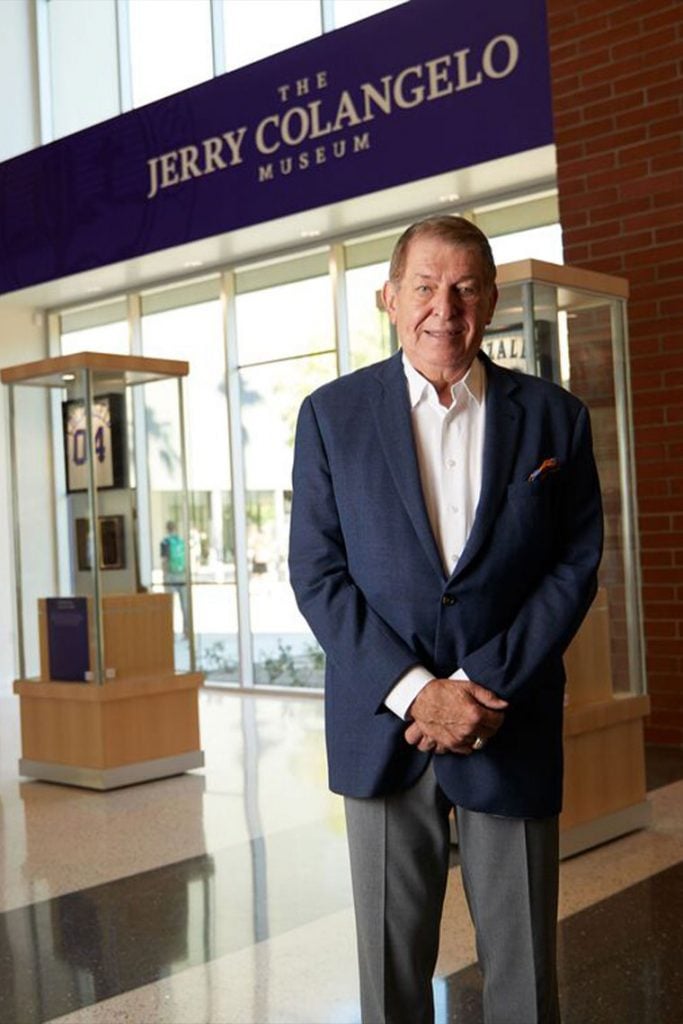 Jerry Colangelo Museum
No visit to the GCU campus is complete without a trip to the Jerry Colangelo Museum. Located west of GCU Arena, this recently opened museum pays tribute to one of the region's most beloved sports and business icons.
In 1968, Colangelo became known as the youngest general manager in the sports industry when he was hired by the Phoenix Suns. During his lengthy tenure with the organization, Colangelo guided the team through many challenging times and succeeded in making it a winning franchise. He was awarded multiple NBA Executive of the Year honors.
Throughout the years, Jerry Colangelo has been a figurehead in professional sports. In addition to his time with the Suns, Colangelo served as the chairperson of Basketball Operations for the Philadelphia 76ers. He is also a former owner of the Phoenix Mercury (WNBA), Arizona Sandsharks (Continental Indoor Soccer League), Arizona Rattlers (Arena Football League) and Arizona Diamondbacks (Major League Baseball).
In 2011, GCU was blessed to have Colangelo assist with the development of our business college. A few years later, the university honored Colangelo's contribution by renaming the business college the Colangelo College of Business.
You can explore the incredible life and work of Jerry Colangelo by visiting the museum near GCU Arena. At the museum, you can browse photos and mementos from his impressive career. Admission to the museum is free.
For more information, visit the Jerry Colangelo Museum website and refer to the GCU campus map for directions.
Hours of Operation:
Temporarily closed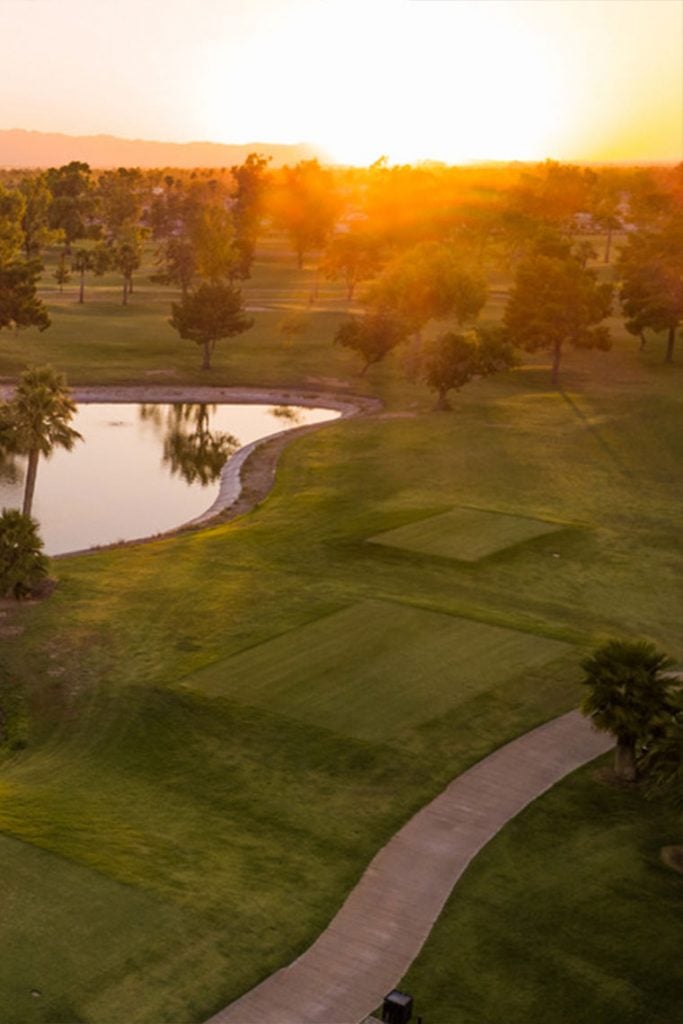 GCU Golf Course
GCU Golf Course in West Phoenix offers more than 7,200 yards of gorgeous greens and modern amenities. It is a true oasis in the desert, with full-grown trees and exquisite landscaping. The course and clubhouse are open to students, athletes and the public. The GCU Golf Course routinely hosts high school and college tournaments with challenging greens, modern bunkers and spacious fairways.
Sharpen your skills at the redesigned practice facilities, which feature a new range with two hitting surfaces. The 22,000-square-foot clubhouse features a pro shop stocked with everything a modern golfer could want, along with a restaurant and bar.
Event booking is available at this beautiful facility. The spacious location with picturesque views is the perfect spot for graduation parties, corporate events, fundraisers and much more. Event organizers can leave the catering to the Lope House restaurant, which offers delectable American cuisine within a relaxing ambiance.