General Info & Requirements
Home of the Lopes!
GCU Arena events attract a diverse audience of students and guests. Our facility is one of the premier event venues in Phoenix, with 7,000 seats and state-of-the-art features. Individuals interested in corporate event venues for booking purposes will find the following information useful.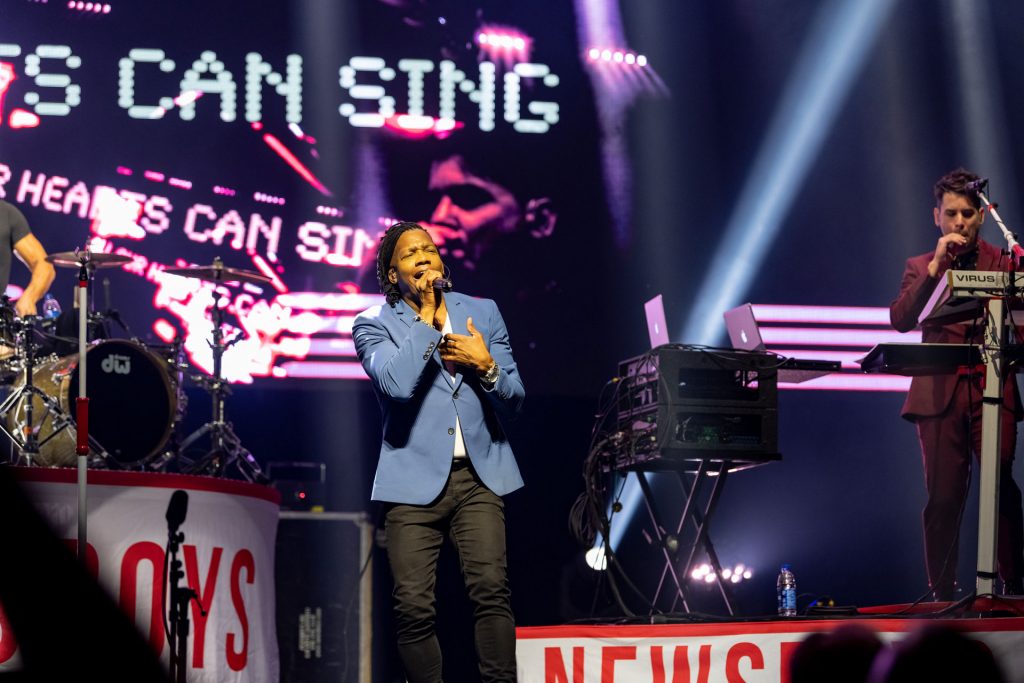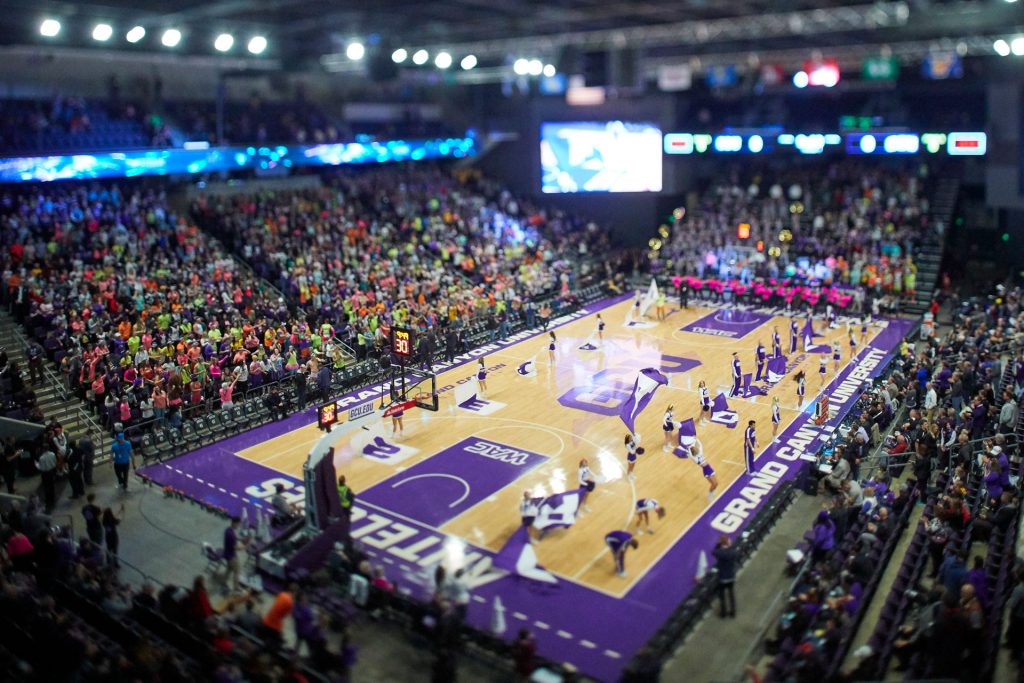 As a multi-use facility, GCU Arena hosts hundreds of events each year, including our Division I men's and women's basketball games, volleyball games and practices. As such, management must balance the space needs of GCU's athletic department, students, university departments, overall maintenance and community events when considering requests to book our space. That means management reserves the right to deny requests due to space constraints and yearly holds. Arena management also reserves the right to refuse licensing or vendor requests from any individual, organization or business that would use the facilities in events/activities deemed inconsistent with the university's values, goals and image.
All parties interested in contracting the use of the Arena are required to complete an Arena Event Request Form. Submission of this form does not guarantee approval of the request. Upon receipt of the completed form, GCU Arena event management will review the request and determine whether the proposed use is approved. Requests are evaluated based on the following:
Conflict with existing events and blackout dates
Feasibility and appropriate proposed use of the Arena
The applicant's previous event experience
The applicant's event or business references
The applicant's financial solvency
For additional inquiries, please email [email protected].
Please refer to our COVID-19 information page for the latest safety guidelines and booking information.
Credit Check
Management reserves the right to request authorization for a credit check prior to booking.
Deposit
A nonrefundable deposit of 50% of all estimated expenses will be due with the signed contract.
Box Office
Ticketing is provided by Paciolan. GCU's Arena box office retains control over all ticket sales for public ticketed events. Tickets for events can be purchased via our website or over the phone at 602-639-8979.
Staffing
Staffing for events is provided and determined by GCU, which includes but may not be limited to ushers, security, medics and custodial services.
Insurance Requirements
An insurance policy, including general liability, workers' compensation and auto coverage, is required for all events. Your policy must meet our minimum requirements described below. Proof of insurance must be provided no less than 21 days prior to the commencement of the event or by the load-in/set-up day (if prior to the event day). Failure to meet these minimums may result in the cancellation of the event and the forfeiture of your deposit.
Commercial General Liability. The licensee shall procure and maintain commercial general liability insurance providing coverage on an "occurrence" basis (as opposed to "claims made") against claims for bodily injury or death and property damage. Such insurance shall provide immediate protection to the limit of not less than $2,000,000 for each occurrence and $4,000,000 annual aggregate. It shall include blanket contractual liability coverage that insures contractual liability under the indemnification provisions.
Workers' Compensation and Employers' Liability. The licensee shall procure and maintain workers' compensation insurance, employers' liability insurance and all other insurance coverage of similar character applicable to or relating to the employment of the licensee's officers, employees, agents or independent contractors with limits as follows.
Workers' Compensation
Employers' Liability
Bodily injury by accident: $1,000,000 for each accident
Bodily injury by disease: $1,000,000 policy limit
Bodily injury by disease: $1,000,000 for each employee
Comprehensive Automobile Liability. The licensee shall procure and maintain comprehensive automobile liability insurance with a combined single limit for bodily injury and property damage of not less than $1,000,000 as a combined single limit per accident for each occurrence with respect to the licensee's owned, hired or nonowned vehicles.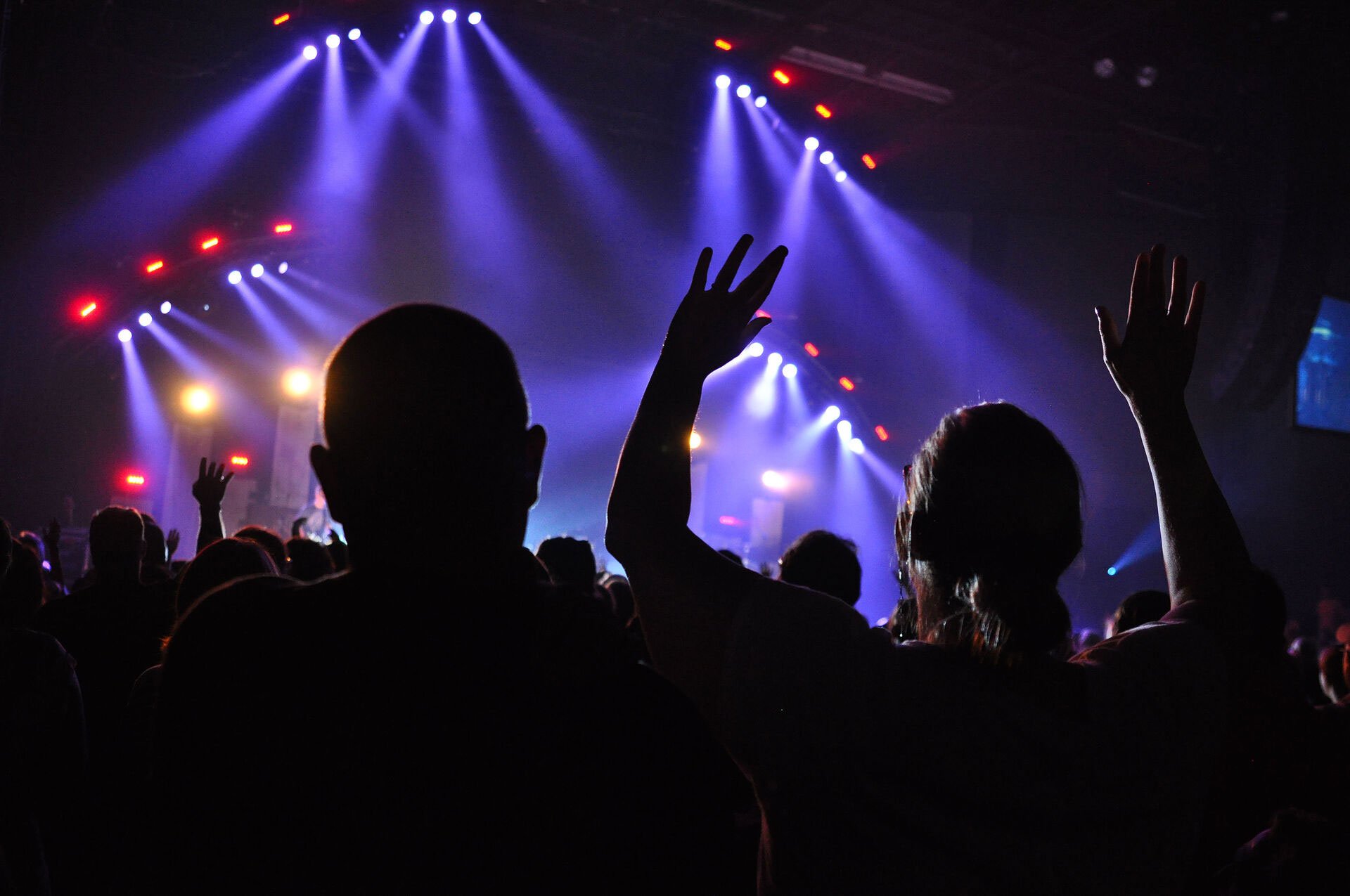 Arena Request Form
All parties interested in contracting the use of GCU Arena are required to complete the Arena Event Request Form. Please review our booking information above prior to submitting a request.
About Grand Canyon University
Since 1949, GCU has been helping students find their purpose and achieve their potential by preparing them to pursue the career of their dreams, advance in their current career or change careers to a different field. As a Christian university, GCU also encourages students to find their purpose in Christ, with an emphasis on applying Christian values and ethics to their studies and the workplace. GCU offers online and campus-based degree programs in a dynamic learning environment for both traditional students and working professionals. Our classes offer engaging interaction with classmates and individual attention from instructors who care about student success.
GCU is also experiencing an exciting time of campus expansion that includes modern living areas, state-of-the-art classrooms, the brand-new Canyon Activity Center and many popular dining options. Our 7,000-seat Arena is a major attraction and home to our men's and women's basketball teams. Plus, it also hosts other GCU Arena events, such as concerts and world-renowned Christian speakers. GCU is a regionally accredited university and has more than 295 academic programs including 250+ online programs.1
1 As of Dec. 31, 2021