Guest Services/ADA Information
The GCU Arena Guest Services department supports the comfort, safety and well-being of our valued guests. If you require assistance or have questions, you can find the Guest Services Desk in the lobby. In addition, guest services representatives are stationed throughout the Arena during events to assist you.
GCU Arena is an ADA-compliant and accessible facility with handicap-accessible bathrooms in multiple locations. Please use the following information to plan a safe and enjoyable visit to the Arena.
Guest Services Contact Information
For general questions or concerns, please email [email protected].
Available Services
Accessible Drop-off/Pick-up
The designated drop-off and pick-up area with wheelchair access is located at the 33rd Avenue and Camelback entrance.
Accessible Parking
Accessible parking is available in all garages on campus.
Assistive Listening Devices
Guest Services has a supply of assistive listening devices available for checkout.
Concessions
Service counters are at a height that can accommodate our guests with disabilities.
Electrical Outlets
Accessible sections on our concourse have electrical outlets available for charging wheelchair batteries or operating other necessary medical equipment.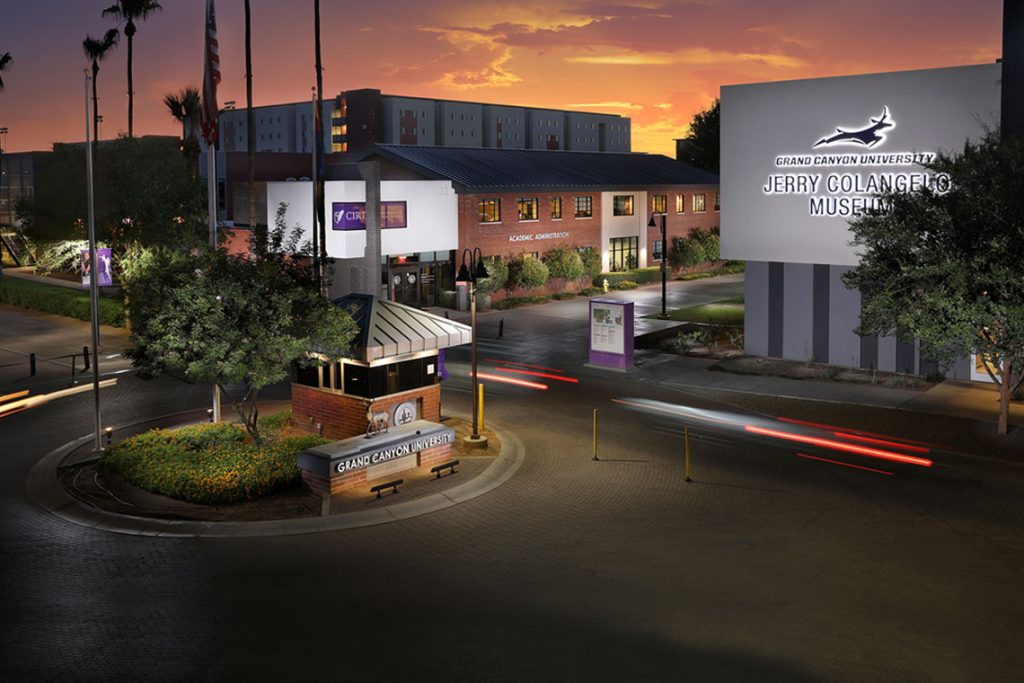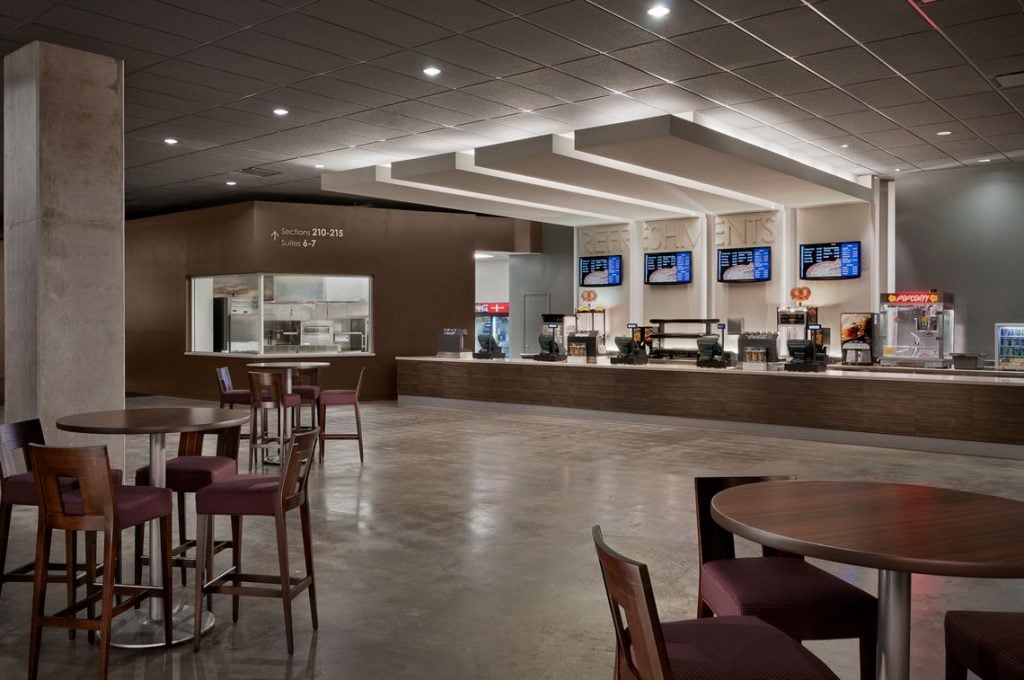 Elevators
The elevator is located inside the main lobby on the west side behind the staircase. If assistance is needed to reach your seat, please come to the Guest Services counter (located in the lobby) upon your arrival.
Family Restrooms
Handicap-accessible bathrooms are located on Level 1 by the east side of the lobby and Level 2 by Sections 105 and 111. The mezzanine does not have any restrooms, family or otherwise.
Service Animals
Service dogs and service dogs-in-training are welcome at GCU Arena. Dogs must be trained to work or perform a task related to the disability of the guest who is accompanying the dog.
Service dogs must be harnessed, leashed or tethered unless these devices interfere with the service dog's work or the disability of the guest prevents these devices. The service dog must remain under the control of the individual at all times. Additionally, the service dog is not permitted on the Arena seats and should stay with "four paws on the floor" or in a down position unless assisting the individual with a specific task.
The animal relief area is located just east of the Arena's main entrance.
Emotional support animals are not permitted in GCU Arena.
Ticket Information
The Ticket Office and Will Call windows are located to the east of the main Arena entrance. All windows are located at accessible heights.
Accessible seating tickets to GCU Arena events are available through the ticket office. When purchasing tickets for accessible seating areas, please inform your ticket seller of any special accommodations you may require, such as companion seating, use of a service animal and so on. While we may not be able to meet all requests, we will do our best to accommodate you.
Any ticket limits enforced for the public will be in effect for accessible seating as well. Tickets are available online through the GCU Arena box office.
Ticket Office Phone
Water Fountains
Accessible water fountains are installed throughout the Arena to accommodate guests in wheelchairs and guests with other mobility disabilities.
Wheelchair Service
For guests who may have difficulty walking to their seats, Guest Services will provide assistance. There is no need to preschedule this service. Please keep in mind that a limited number of wheelchairs are available for escort and that there might be a short wait time. This service is also available when the guest wishes to leave the Arena. The university does not provide wheelchairs for general use on other areas of the campus. Guests, students, faculty and staff are responsible for their mobility on the GCU campus.