Lopes Lounge and Lopes Club
Grand Canyon University and GCU Arena extend our gratitude to all of our generous supporters. We invite the current donors to continue their support and new supporters to take advantage of the opportunity to become members of our exclusive Lopes Club.
About the GCU Lopes Club
One of the many things that makes GCU special is the dedicated athletics fans in the Lope Nation. Whether you are a current or former student, a family member of a student athlete or simply a fan of the game, your inclusion in the Lope Nation is something you will always carry with you.
You can now deepen your experience with the Lope Nation by becoming a donor and joining the dedicated GCU Lopes Club. Our generous donors have the opportunity to access exclusive membership rewards. These include access to GCU-branded merchandise and inclusion in virtual behind-the-scenes events. Depending on the amount of your donation, you could receive the following Lopes Club membership benefits:
Name recognition as a donor on GCU's media guide, the LopeNation app and the video board during games
Lopes Club gift bag
Invitations to Lopes Lunch chats
A cardboard cutout in GCU Arena
The opportunity to attend a virtual team practice
GCU-branded merchandise
In addition, our highest-level donors will receive the opportunity to enjoy dinner with the men's basketball head coach, Bryce Drew, women's basketball head coach, Marly Miller, and President Brian Mueller. They will also receive a basketball signed by coaches Drew and Miller.
As compelling as these exclusive membership perks are, the best part about being a member of the Lopes Club is the feeling that you are truly making a difference in others' lives. Lopes Club members are individuals who want to have a positive influence. Your contribution will directly benefit our local community via GCU's Students Inspiring Students Scholarship (SIS) Program.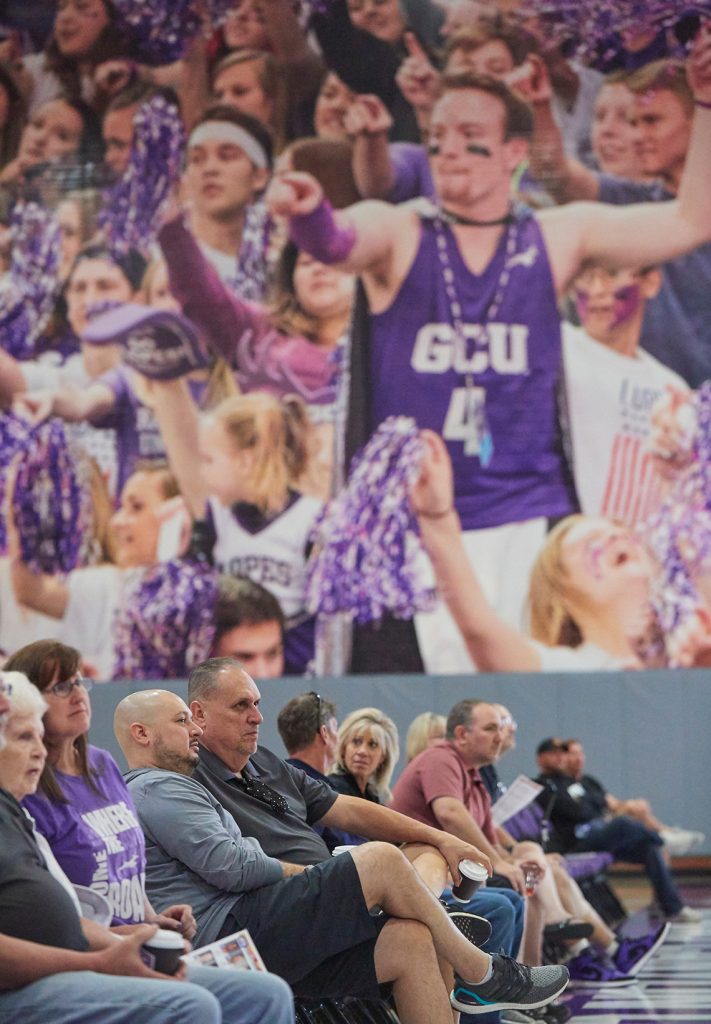 Students Inspiring Students and the GCU Learning Lounge
Student Inspiring Students (SIS) is a transformative program that empowers high school seniors to pursue higher education with scholarship opportunities. In turn, scholarship recipients give back by providing academic assistance to local second grade to high school senior students in the GCU Learning Lounge®. The Learning Lounge helps students in our local community reach greater heights in academic achievement and personal growth through mentorship. In addition to working with students in the Learning Lounge, scholarship recipients acquire crucial industry experience through on- and off-campus job opportunities.
To date, SIS and the Learning Lounge have provided more than 135,000 hours of academic assistance to local students. Furthermore, SIS* has distributed more than 350 full-tuition scholarships to local students from 22 different high schools in our community as of May 2020.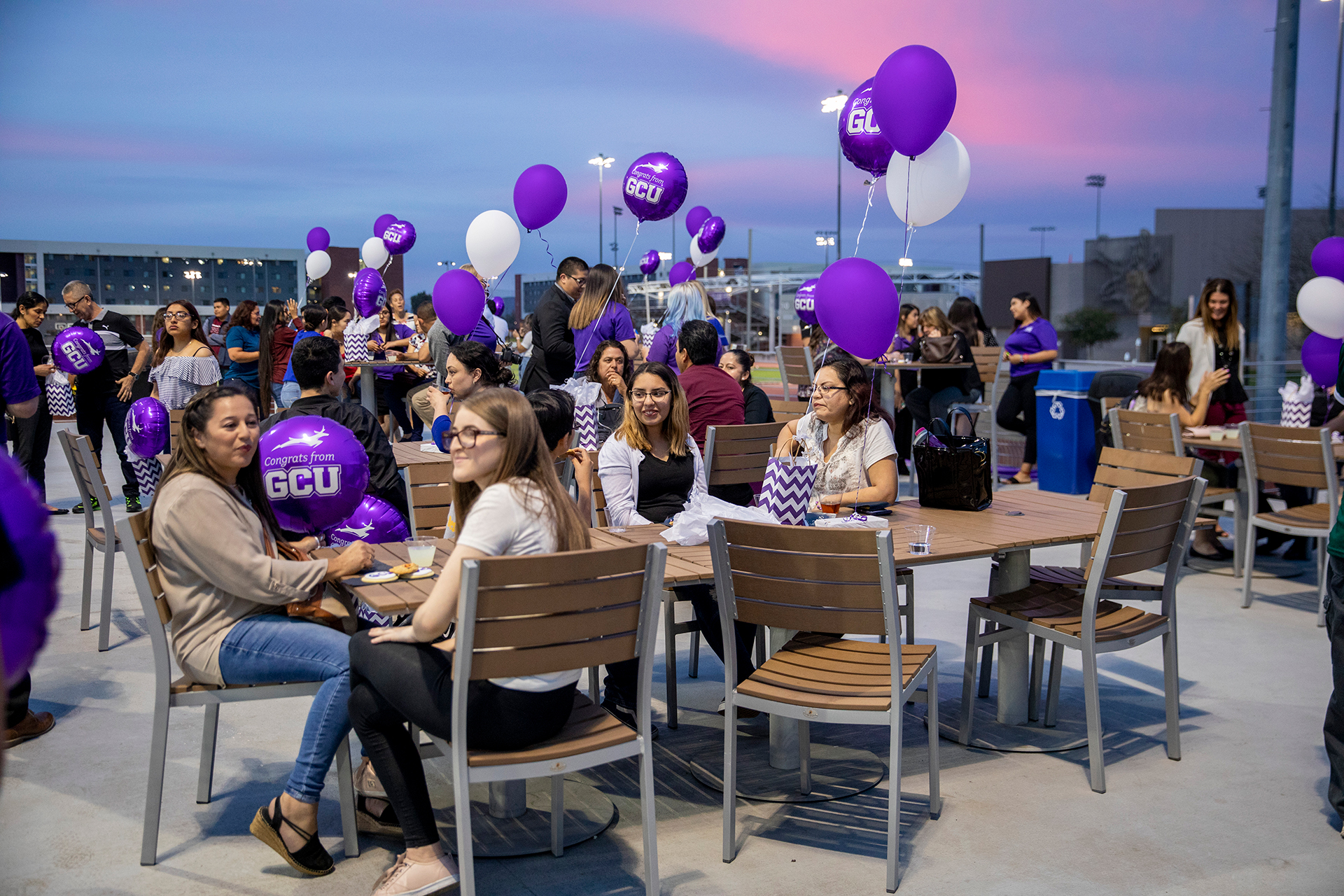 Become a Supporter Today
Now is your chance to make a positive difference in our community by joining the Lopes Club.
Contact Kale Gober at [email protected] for more information about this invaluable opportunity.
*Scholarship awards are intended to cover tuition, applicable enrollment and program fees and all other non-room and board costs. Tuition and fees will be covered by a combination of aid such as scholarships and grants from federal, state, private and institutional sources. The scholarship package cannot be applied toward parking, health insurance, housing or meal plan rates and is not transferrable, nor does it hold any cash value. This scholarship package is renewable for up to three years for eligible students who make timely application for renewal and meet all academic requirements. (Note: GCU strongly recommends a minimum of 50 hours of service in the GCU Learning Lounge per academic year in order to receive the letter of recommendation). To remain eligible, a student must be continuously enrolled full-time in the Fall/Spring semester and be in good academic standing. Full-time enrollment constitutes enrollment in 12 credits or more, 8 of which must be on the "Ground Campus." GCU reserves the right to decline to award a scholarship for any reason. If a student does not meet the minimum renewal criteria, a scholarship will not be renewed. GCU reserves the right to change scholarship award and/or renewal criteria at any time without prior notice.